Anti-Gravity Box+ (AGB+) CD
$129.00
Closed
Seller Info
shacker7 (23 )
Item Location

Israel

Registered Since

06.10.2021 09:12:27

Feedback

100%
Description
A innovative packing puzzle with unique move and tricks, one of the great creations of our dear mastercraft Eric and the brilliant designer Boucher.
The + stand for the 2nd set they added proving to be much harder than the first, it's really 2 packing puzzles with couple of solution in one puzzle.

Site description

Frederic Boucher designs some of the most unique puzzles around. His work often surprises and confounds even the most experienced solver. Anti-Gravity Box+ is no exception. This brilliant packing puzzle stands alone in both concept and creativity.

The goal of AGB+ is to pack six bars into the box using only the two cutouts in the front and side of the box. However, there are rules: the box must be kept on a flat surface while solving. You may not move a piece with anything other than another piece. The pieces are complex, containing embedded magnets in various locations, polarities, and strengths. We include two sets of pieces, the first with two solutions and the second (marked with an inlaid circle) featuring a unique solution. 

---
Payment via Wise / Paypal.

Wise is appreciated as F&F is not available to accounts in my country.
[No PayPal fees or additional "handling" costs]

Shipping can be combined if you are winning more than one of my auctions. 

Shipping TBC after winner is chosen.
Payments & Returns
Payment Methods

Wise, Other payment method (see description)
Post Message
Sign in
to ask the seller a question.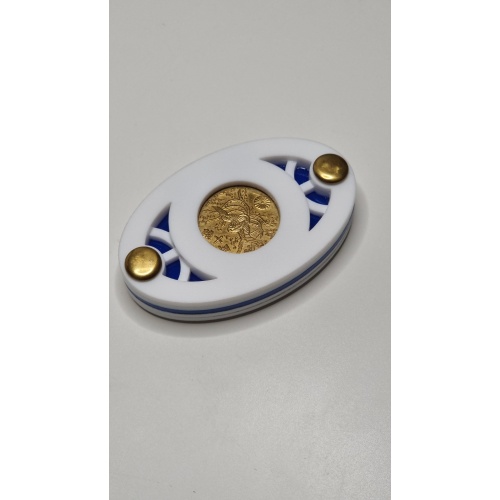 FengHuang Type-II is a coin release puzzle designed and crafted by MINE (Mineyuki Uyematsu).Payment via Wise / Paypal.Wise is appreciated as F&F is not available to ...
shacker7 (23 )
0 bids