Description
"Garlic" and "Sea urchin" 2 set of food packing puzzle (I can't sell separetely)

"Garlic"... Pack 6 pieces into the skin. (Difficulty:Medium)
"Sea urchin"... Pack 5 pieces into the shell. (Difficulty:Hard)

Brand New. Unopened. *These photos are image. I'll ship unopened, brand new one.
------------------------------------------------------------------------

Ship from Tokyo, Japan. (So my English is very poor, sorry)
*It costs extra money to handling fee of Paypal(4.5%), and shipping. Payment can be only Paypal.
(*Please refrain from paying immediately as we will inform you of the total amount after purchase.)

The shipping cost  (Actual shipping costs will be determined after the end of the auction.) 
*I can ship together other items.  You can save the shipping cost. 
*
Asia =Approx. $15
US,Australia,Europe=Approx. $27
*The JAPAN POST still suspends shipping to several countries now. If "Air Parcels" is not available (marked * or x) in the following site, the shipping cost is more expensive. (You can see the countries here; https://www.post.japanpost.jp/int/information/overview_en.html)
You are to bear the import duty at the destination.
Payments & Returns
Payment Methods

PayPal
Post Message
Sign in
to ask the seller a question.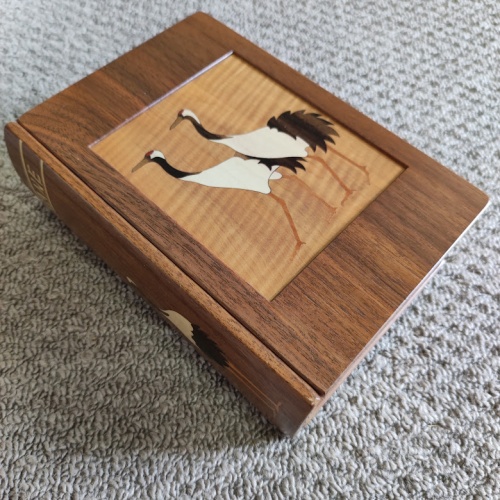 "BOOK(Zougan)" Karakuri Box Akio Kamei.Excellent condition. With original box.   Discontinued.You can see details here;https://karakuri.gr.jp/en/products/p-6...
puzzlotus (160 )
271 bids