CD 2-in-1 Stainless Steel
$50.00
Closed
Quantity

1
Seller Info
Kwaszak (42 )
Item Location

United States

Registered Since

03.06.2022 01:51:54

Feedback

100%
The listing has not been sold.
Payments & Returns
Payment Methods

PayPal
Post Message
Sign in
to ask the seller a question.
16 sticks in Figured Maple and Black Walnut. The object is to separate and reassemble. I recommend getting this unassembled for a more difficult challenge. Fantastic craf...
Kwaszak (42 )
0 bids
Puzzle is brand new, box was only opened to inspect for quality. More info:https://cubicdissection.com/products/2-in-1-stainless-steel?_pos=1&_sid=8bd8a2632&_ss=...
Kwaszak (42 )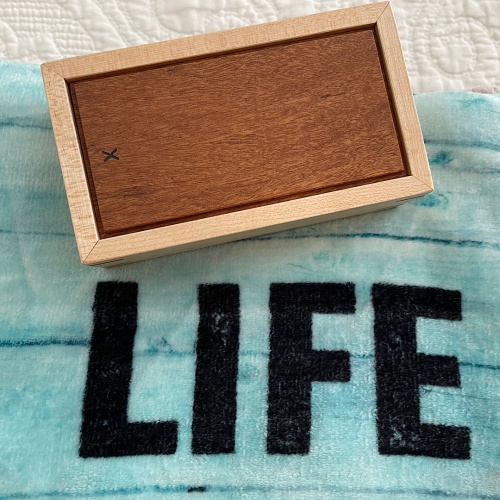 This box is inspired by Allen Broadmans Aha Box, but taken to a whole new level of difficulty. Beautifully crafted with Tigerwood and Maple with some birdseye.Puzzle is i...
Kwaszak (42 )
0 bids