Description
Also known as "Straight Arrow" .. Two different copies of this puzzle, one version has a clear cover
Designer: 
Hirokazu Iwasawa
Manufacturer: ThinkFun (discontinued, part of "aha! brainteaser" series)
More info: http://smallpuzzlecollection.blogspot.com/2013/04/a-ha-straight-arrow-rectangular-jam.html
*No shipping to UK
*Actual shipping (from USA) + final 4% (5% international) handling costs will be calculated at close of auction. Note for international buyers: expect ~$60 or more internationally due to COVID, needing to fit this item in big enough packaging with tracking#.
Payments & Returns
Payment Methods

PayPal
Post Message
Sign in
to ask the seller a question.
Cigar cutter trick lock (a.k.a. Bashful lock), by Charles Tayler (1915 US patent 1136735). A neat novelty lock. Try to pull apart the clasps, it won't budge, but...
monopoles (49 )
0 bids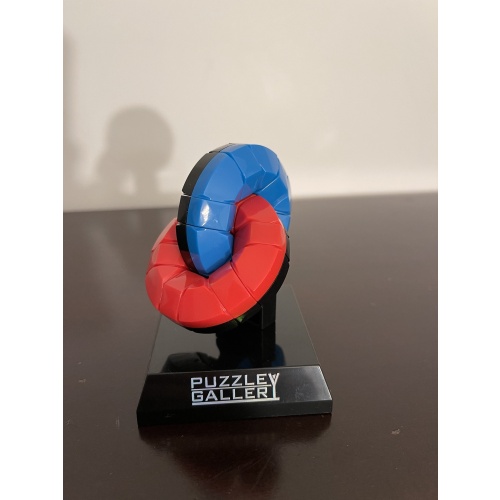 Designers: Bram Cohen & Oskar van DeventerManufacturer: Hanayama (discontinued special "puzzle gallery" series)Condition: essentially new, only displayed itThis...
monopoles (49 )
0 bids
***Domestic USA shipping only***Free shipping, no additional feesDesigner: Felix UreCondition: Excellent with normal brass-wear, solved once but it took a while; no packa...
monopoles (49 )