Description
Getting out of collecting Karakuri so selling my current collection, everything is in pristine, like-new condition. Solved once for function.
Puzzle is in Perfect condition, kept in proper humidity and waxed after use.
Paypal payments only!
*Buyer pays shipping costs and PayPal fees if not paying with F&F. I understand the importance of G&S with buyer protection just please account for PayPal fees.*
Payments & Returns
Payment Methods

PayPal
Post Message
Sign in
to ask the seller a question.
A beautiful packing puzzle created by Alexander Magyarics and crafted by Pelikan. I would recommended getting it sent disassembled for a better challenge. It's super un...
Kwaszak (66 )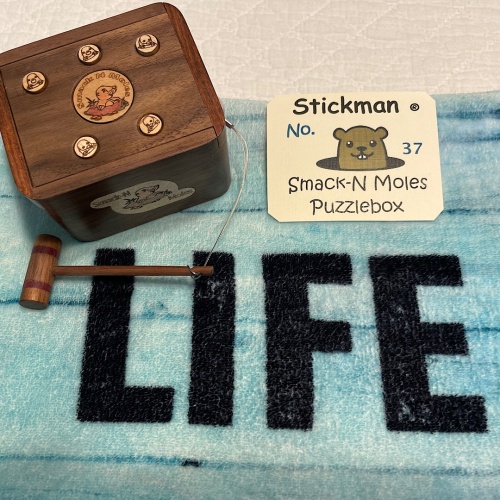 These whimsical puzzle boxes were originally designed for this year's IPP puzzle exchange, but had such charm and appeal that they warranted becoming #37 in the officia...
Kwaszak (66 )