Pentagon Box (Akio Kamei/Bits Pieces)
£110.00
Quantity

1
Seller Info
Arsenal (42 )
Item Location

BN1 3BG, Sussex, United Kingdom

Registered Since

20.09.2015 16:39:24

Feedback

100%
The listing has not been sold.
Description
This box is a reproduction by Bits Pieces. The mechanism works perfectly fine. However, the lid is a bit tight, because of changing in humidity.
Below is the original description:
"When you cover the lid, you can open the box. But when you take off the lid, you can close the box." This is a paradox. 
But I wanted to realize this paradox. Even if you are confident that you can solve all puzzles by yourself, you can't open this box without a stroke of genius. But if something flashes in your mind, you can open it easily. Even little children can open it. In this box, all of your experiences get in the way and aren't useful. Try to find the solution. 

Buyer please covers the 5% PayPal fee.
UK shipping: £10. EU shipping: £20. Rest of the world £25.
Payments & Returns
Payment Methods

PayPal
Post Message
Sign in
to ask the seller a question.
Hello,This is one of the rarer Toyo Glass puzzles (hasn't seemed to appear in any auctions before ?).The objective is putting the coloured balls in 4 separate compartment...
Arsenal (42 )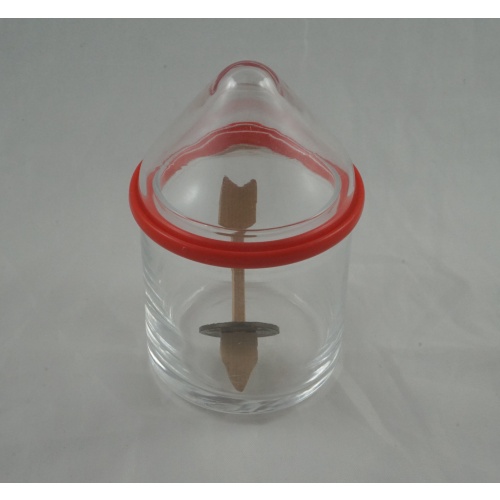 Hello,This puzzle is "The Original Mysterious Coin", made by Toyo Glass.The objective is : "Figure out how the wooden arrow managed to pass through the hol...
Arsenal (42 )