Spring Night (Yoh Kakuda)
300.00£
Quantity

1
Seller Info
Arsenal (32 )
Registered Since

20.09.2015 16:39:24

Feedback

100%
The listing has not been sold.
Description
Hello,
This is "Spring Night" Karakuri puzzle box, designed and made by Yoh Kakuda.
Below the original description:
One night in spring, a frog drinks sake.
It's the cherry-blossom season.
He enjoys watching a hazy moon and beautiful flowers in full bloom.
The frog gets drunk on sake and falls asleep.

There is no box.
UK shipping: £7. EU shipping: £20. Rest of the world: £30.
Buyer please covers the 5% PayPal charge.
Thanks for looking.
Payments & Returns
Payment Methods

PayPal
Post Message
Sign in
to ask the seller a question.
Hello,This is "Aquarius" puzzle box (RF-66), designed and made by Hiroshi Iwahara.Below the original description:This is an applied work of the "Aquarius Draw...
Arsenal (32 )
Hello,This is one of the rarer Toyo Glass puzzles (hasn't seemed to appear in any auctions before ?).The objective is putting the coloured balls in 4 separate compar...
Arsenal (32 )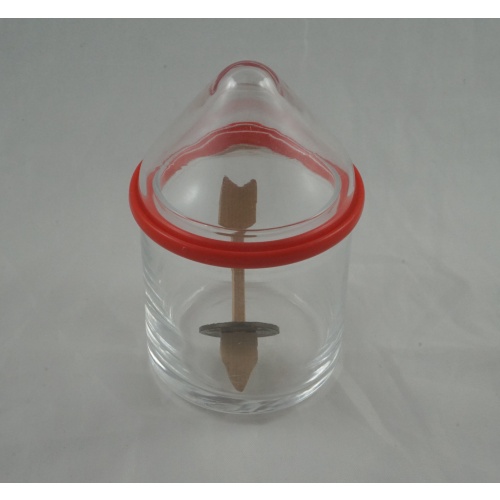 Hello,This puzzle is "The Original Mysterious Coin", made by Toyo Glass.The objective is : "Figure out how the wooden arrow managed to pass through the hol...
Arsenal (32 )