Aluminum Cross (Wil Strijbos)
90.00 USD
Closed
Seller Info
chrislinnick (4 )
Registered Since

14.04.2020 10:43:23

Feedback

100%
Description
Description: 
The aluminum cross is the first puzzle that Dutch designer Wil Strijbos created in the 1980's.  It's design is still as unique and captivating as when he first created it almost 40 years ago.
This puzzle is not like other puzzles you may have seen before... It is difficult to take apart, but even more to put together.  Even when you have seen how the pieces are constructed, it is not obvious how to reassemble it.
Materials: A high-quality product made from precision machined polished Aluminium. The puzzle is engraved with Wil's signature so you know it's an original. This current manufactured batch has brass end pins which are different from the steel pins Wil previously used in the puzzle.
Recently purchased. Only solved once. No scratches. Just want it to go to a good home and not sit on my shelf collecting dust.  
Can combine with other orders for bid to reduce.  Shipping cost will be determined and adding on at end, no other fees. 
Payments & Returns
Payment Methods

PayPal, Other payment method
Post Message
Sign in
to ask the seller a question.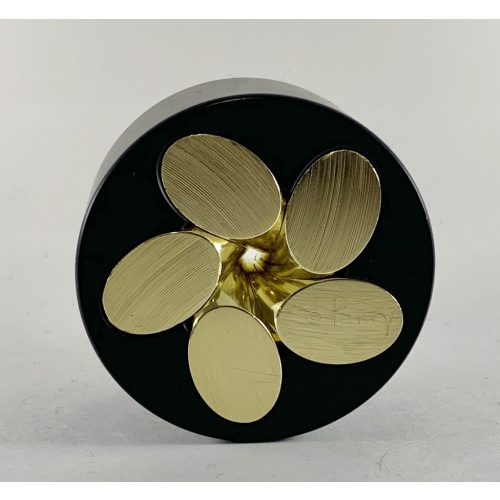 Description: Zen Puzzle was manufactured in 1987 by the artist and sculptor Charles O Perry, who passed in 2011. Despite being over 30 years old this Zen Puzzle is in su...
chrislinnick (4 )
1 bid