Description
The puzzle goal is removing the coin.
Materials: Trespa, steel balls
This was entered in the IPP 2021 design competition.
---
Shipping: £5 in the UK; £20 in the EU; £25 Rest of world

Please make payment via Friend & Family. Otherwise, please add 5% to the total.

Payments & Returns
Payment Methods

Other payment method (see description)
Post Message
Sign in
to ask the seller a question.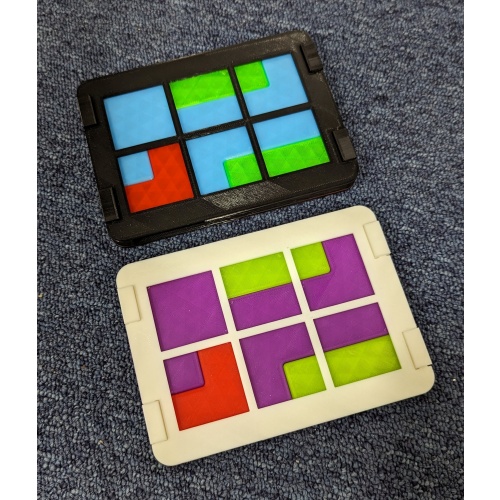 Hello.This is my IPP 40 exchange puzzle, designed by Goh Pit Khiam.The objective is packing the 6 pieces (2x I, 3xP, 1x L) into the frame, through a 2-unit hole at the bo...
Arsenal (71 )