Brian Menold Really Bent Board Burr
$210.00
Closed
Seller Info
PlasticPower (65 )
Item Location

28748, North Carolina, United States

Registered Since

20.04.2019 01:53:38

Feedback

100%
Description
This is a very rare and very old piece from Brian Menold and would never sell it unless I needed to..... and have a duplicate special edition that will now be the new "never let go" piece.
Regardless it's one of my favorite burr designs and Im being sincere when i say it falls into the "burr lovers must- have" category.
But that was not an option.

So.... its a take apart/sequential movement? 
Dude its a burr, yo. It rocks. 
Payments & Returns
Payment Methods

PayPal, Direct bank transfer
Post Message
Sign in
to ask the seller a question.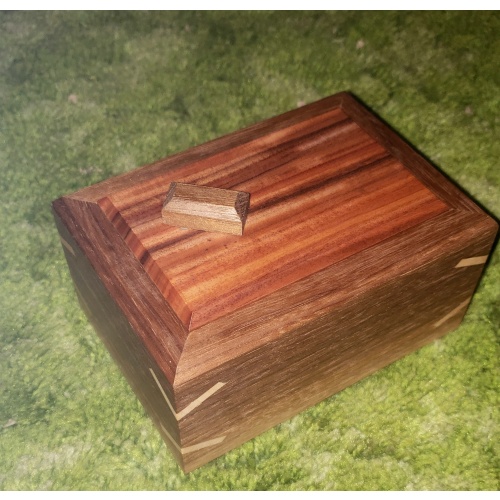 This especially nice copy of Blinded 2 is going to be missed, so hopefully it goes to a good home. Some of the nicest canary and black walnut were used in this wonderful ...
PlasticPower (65 )
5 bids