Butterfly Puzzle Box by Kagen Sound
2,650.00$
Closed
Seller Info
Mike16 (10 )
Registered Since

12.01.2017 00:41:01

Feedback

100%
Description
This is the Limited Edition Butterfly Puzzle Box by Kagen Sound (Schaefer).
This puzzle is the third  box in the trilogy including the Lotus Puzzle and Caterpillar box.  Mainly crafted in Bastogne Walnut and Quilted Maple.
This box is an evolution of the Pattern Box, Cafe Wall Table, and Lotus Table and has been many years in the making.  Eight rings rotate on the top of the Butterfly Box and generate many different beautiful patterns, some very recognizable.  Hidden about the box are clues to building special patterns.  Should you successfully recreate one of these by rotating the rings, one of four compartments will be unlocked.  The first clue will lead you on a treasure hunt for the others and eventually you can unlock the final compartment. 
The Lotus Trilogy
The Butterfly Box is the third of three boxes.  A clue to opening this box can be found if the Caterpillar Box is solved and combined with the Lotus Box. In each box the set of rings generate entirely different patterns.

Arrives in high quality storage box and instructional manual and COA!

Payment is accepted through PayPal or Bitcoin.  The buyer will pay the exact cost of shipping once the buyers location is declared. .  
Please inquire with any questions.

Payments & Returns
Payment Methods

PayPal, Other payment method
Post Message
Sign in
to ask the seller a question.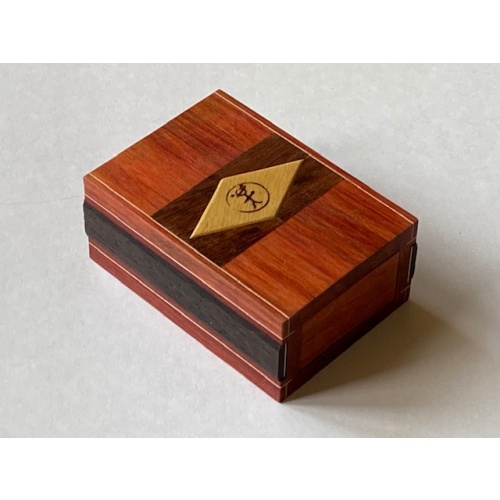 Up for auction is an extremely rare Matchbook Puzzle Box.Smaller in size, the Matchbook Puzzle, by Robert Yarger measures 4 x 2.5 x 1.5 inches, The goal is deduce the op...
Mike16 (10 )
6 bids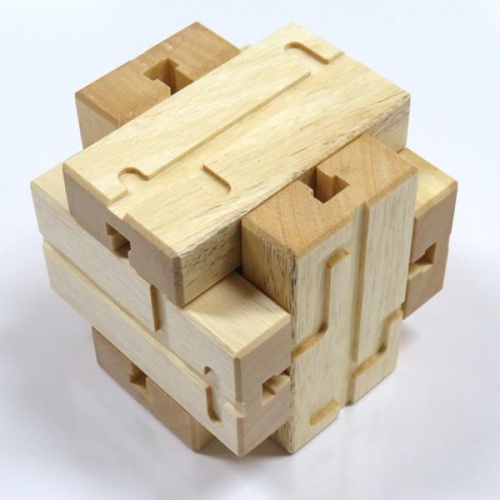 This Puzzle is in NEW condition and never taken out of the original packaging or played with!If you would like to have an interlocking burr puzzle that is something diffe...
Mike16 (10 )
0 bids