CD Slant Cube
$170.00
Closed
Seller Info
Kwaszak (42 )
Item Location

United States

Registered Since

03.06.2022 01:51:54

Feedback

100%
Description
This is a fantastic puzzle but not the type of puzzle I enjoy collecting. Will let it go to a good home. I solved it once and probably would never touch it again. The craftsmanship is amazing in this puzzle. A true gem of what Eric and CD can do. These don't come up often! Eric claimed this is one of the best cube puzzles ever seen.
(I can ship assembled or disassembled, I recommend disassembled.)

More info:
https://cubicdissection.com/products/slant-cube?_pos=1&_sid=65bf27919&_ss=r

Puzzle is in excellent condition, kept in proper humidity and waxed after use.

Paypal payments only!

*Buyer pays shipping costs and PayPal fees if not paying with F&F. I understand the importance of G&S with buyer protection just please account for PayPal fees.*
Payments & Returns
Payment Methods

PayPal
Post Message
Sign in
to ask the seller a question.
Puzzle is brand new, box was only opened to inspect for quality. More info:https://cubicdissection.com/products/2-in-1-stainless-steel?_pos=1&_sid=8bd8a2632&_ss=...
Kwaszak (42 )
16 sticks in Figured Maple and Black Walnut. The object is to separate and reassemble. I recommend getting this unassembled for a more difficult challenge. Fantastic craf...
Kwaszak (42 )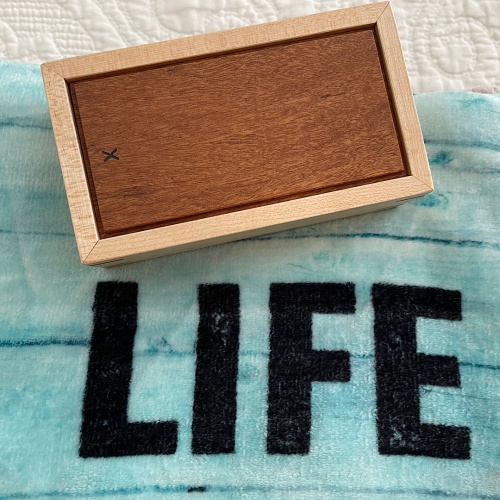 This box is inspired by Allen Broadmans Aha Box, but taken to a whole new level of difficulty. Beautifully crafted with Tigerwood and Maple with some birdseye.Puzzle is i...
Kwaszak (42 )