Drawer With A Tree Japanese Puzzle Box by Hiroshi Iwahara (NEW)
185.00$
Closed
Seller Info
Mike16 (10 )
Registered Since

12.01.2017 00:41:01

Feedback

100%
Description
 "Drawer With A Tree" Puzzle is a new release by Hiroshi Iwahara.
The crafter describes his work as "
This item was designed with the same mechanism of "Box with a tree" (RF-14). 
The shape changed from Secret Box type to Drawer type. The internal space became bigger. You can unlock the drawer by sliding the two panels well. But, if you slide only one plate for the time being, 
it is already a failure. Also, use the "tree" on the top as well. 
The direction of the tree is important. If you succeed, the two lines connect to one line, the device inside moves, and the drawer will be unlocked.
".
The exterior of the puzzle measures approximately 99 x 91 x 69 mm and has a small storage space of 68 x 58 x 28 mm.
Crafted in K
eyaki(Zelkova), Magnolia, Ancient Oak and Acrylic board.
Will arrive in gift box and opening diagram.
Payment is accepted through PayPal or Bitcoin.  The buyer will pay the exact cost of shipping once the buyers location is declared.  
Please inquire with any questions.

Payments & Returns
Payment Methods

PayPal, Other payment method
Post Message
Sign in
to ask the seller a question.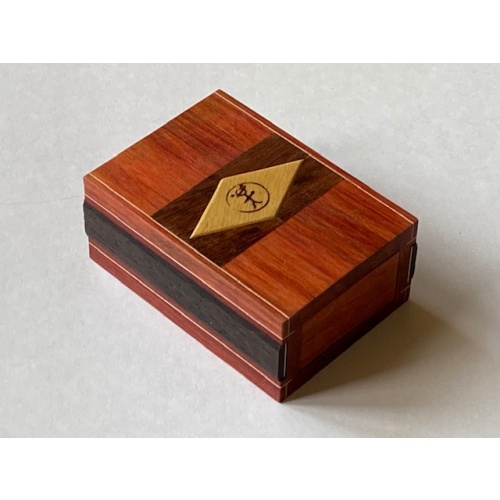 Up for auction is an extremely rare Matchbook Puzzle Box.Smaller in size, the Matchbook Puzzle, by Robert Yarger measures 4 x 2.5 x 1.5 inches, The goal is deduce the op...
Mike16 (10 )
6 bids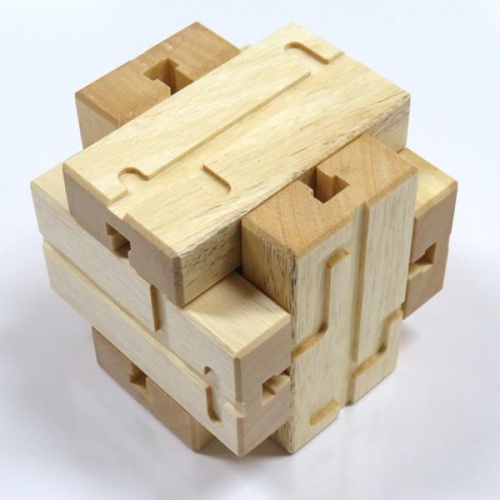 This Puzzle is in NEW condition and never taken out of the original packaging or played with!If you would like to have an interlocking burr puzzle that is something diffe...
Mike16 (10 )
0 bids