Euro-Falle 08
$60.00
Closed
Quantity

1
1 watching 114 views
Seller Info
StacyS (116 )
Item Location

United States

Registered Since

05.09.2020 03:13:07

Feedback

100%
The listing has not been sold.
Description
Euro-Falle 08 remove the coin by Siebenstein Spiele. Brand new, still in packaging! The 8th in the series!
Prefer PayPal Friends and Family, otherwise, 2.5% fee plus shipping. See ratings if concerned. Thanks
Payments & Returns
Payment Methods

PayPal, Other payment method (see description)
Post Message
Sign in
to ask the seller a question.
TrafficLight designed and made by CreativeWorkshop. Solved once. Comes with all paperwork including solution sheet. Below Retail too!Requesting F&F payment, otherwise...
StacyS (116 )
0 bids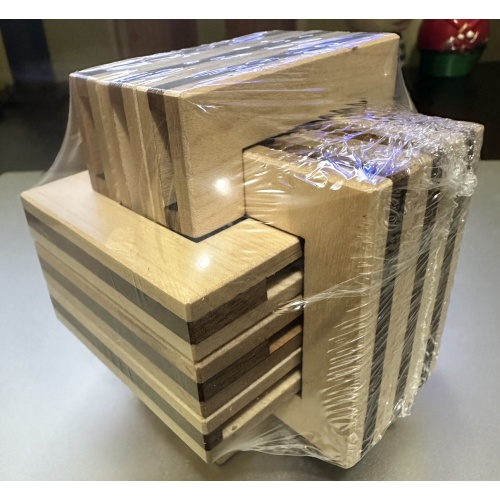 Columbus Burr by Tye Stahly. Brand new in box. Just no more room! Please wait for shipping cost prior to making payment.Prefer PayPal F&F, otherwise please message b...
StacyS (116 )
0 bids
Waiter's Tray by Constantin. Comes as shown in great like new condition. If you're new to this type puzzle, it's an excellent start! Retails for $26.29!PayPal Frien...
StacyS (116 )