FengHuang Type-II - MINE (Mineyuki Uyematsu)
€88.00
Closed
9 watching 161 views
Seller Info
P0diceps (12 )
Item Location

22305, Hamburg, Germany

Registered Since

29.03.2020 16:43:35

Feedback

100%
| Bidder | Amount | Date |
| --- | --- | --- |
| P****K (34 ) | €88.00 | 14.10.2021 16:07:03 |
| x****s (36 ) | €83.00 | 14.10.2021 16:07:03 |
| x****s (36 ) | €80.00 | 14.10.2021 00:30:19 |
| P****K (34 ) | €75.00 | 13.10.2021 14:20:32 |
| x****s (36 ) | €71.00 | 13.10.2021 14:20:32 |
| P****K (34 ) | €62.00 | 13.10.2021 12:02:42 |
| x****s (36 ) | €57.00 | 12.10.2021 23:54:57 |
| S****S (20 ) | €53.00 | 12.10.2021 23:54:57 |
| S****S (20 ) | €52.00 | 12.10.2021 23:49:42 |
| x****s (36 ) | €47.00 | 12.10.2021 23:49:42 |
| x****s (36 ) | €41.00 | 11.10.2021 16:02:46 |
| s****7 (0) | €36.00 | 11.10.2021 16:00:33 |
| x****s (36 ) | €31.00 | 11.10.2021 08:21:13 |
| s****7 (0) | €30.00 | 11.10.2021 08:21:13 |
| x****s (36 ) | €25.00 | 07.10.2021 15:30:19 |
| User | Price | Quantity | Date |
| --- | --- | --- | --- |
| P****K (34 ) | €88.00 | 1 | 15.10.2021 16:07:06 |
Description
Hello,
I want to sell this coin release puzzle FengHuang Type-II. It was designed and crafted by MINE (Mineyuki Uyematsu).
Shipping can be combined if you are winning more than one of my auctions. 
The shipping costs will be calculated after the auction. The buyer has to pay the shipping costs but of course no PayPal fees. :)
Please contact me if you have any questions about shipping.
Payments & Returns
Payment Methods

Other payment method (see description)
Post Message
Sign in
to ask the seller a question.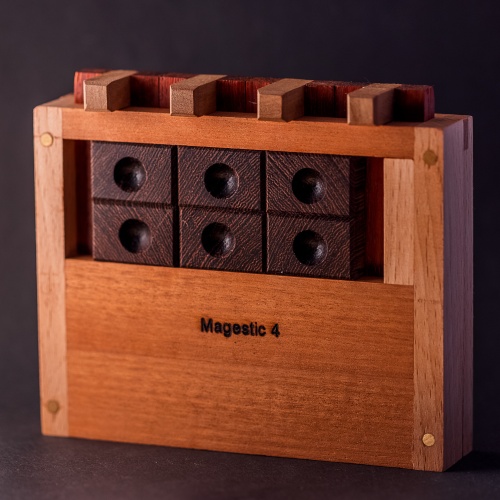 Hello,I want to sell Majestic 4 which was designed anc crafted by Alfons Eyckmanns.He used Moabi and Beech for the frame, Padouk for the sliders and Wenge for the small s...
P0diceps (12 )
5 bids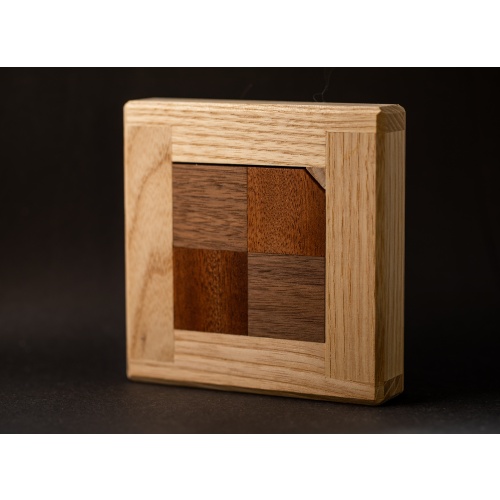 Hello,I want to sell Stumbling Blocks by Goh Pit Khiam. This puzzle was crafted by Cubicdissection.There is a small chip on the backside of the puzzle. Other than that th...
P0diceps (12 )
0 bids