mimosa
$80.00
Quantity

Low Stock
Seller Info
abhishekruikar (14 )
Item Location

India

Registered Since

11.02.2020 03:52:45

Feedback

100%
Description
mimosa is a 'sequential movement take apart' puzzle designed and made by me. It is made of laser-cut wood and acrylic. the goal of the puzzle is to remove the object from the case. it's name, 'mimosa', is derived from the 'mimosa pudica' plant's property of reacting to small touch and movements.
*the puzzle will be shipped from India. cost of the puzzle is excluding shipping | approximate costs for shipping to USA: $30, UK: $30.
Payments & Returns
Payment Methods

PayPal
Post Message
Sign in
to ask the seller a question.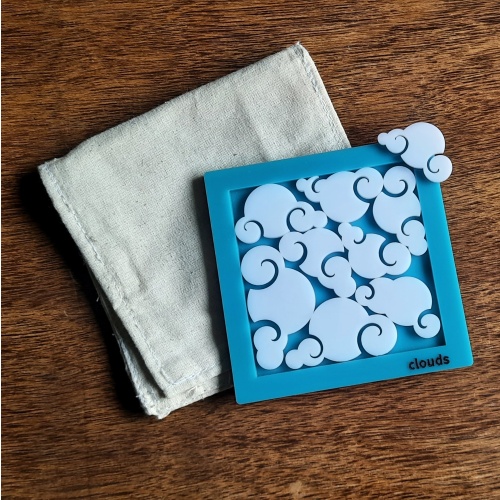 The task of the puzzle is to fit all 9 clouds in the tray.Made from laser-cut acrylic.Size: 80mm x 80mmDifficulty: 8/10The cost mentioned is excluding shipping costs, ple...
abhishekruikar (14 )