Description
This is 1 in a series of 5 puzzles made by a Swiss developer. This puzzle is made from anodized metal. Each puzzle has been numbered. This puzzle is 89 out of 300. Separate the two metal pieces.
I will ship this puzzle for free anywhere in the USA. Shipping cost to be calculated and added if you're outside the country. 
Payments & Returns
Payment Methods

PayPal
Post Message
Sign in
to ask the seller a question.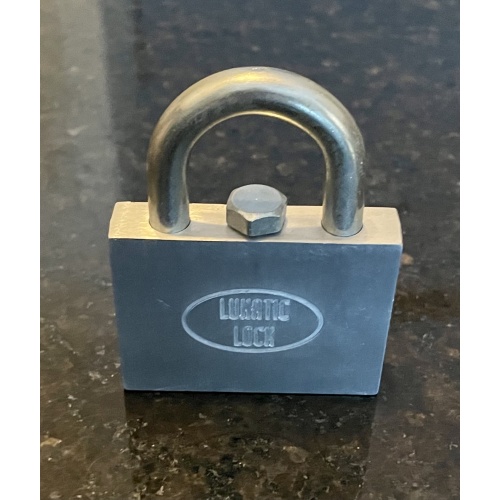 This puzzle lock was originally designed by Gary Foshee. The commonly seen one (this one included) was mass produced by bits&pieces. They had some slight differences but ...
Corrie12 (17 )
0 bids
Haleslock 2 by Shane Hales. I will calculate shipping after the auction is closed and add it to the final cost. Venmo is my preferred method of payment but PayPal is fin...
Corrie12 (17 )
3 bids