Description
This incredibly rare and incredibly difficult puzzle by Bits and Pieces is a few steps up from your usual Tangrams.  
Made in wood the frame is approximately 5 inches (11cm) square, with zero blemishes. 
The puzzle is boxed with original instructions.
Exchanges possible.
Shipping tracked (approximately $10 UK, $22 Rest of World)
Payments & Returns
Payment Methods

PayPal
Post Message
Sign in
to ask the seller a question.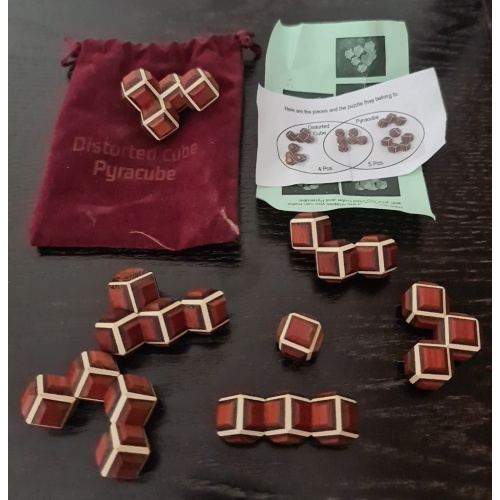 Created by Brian Menold at Wood Wonders in Padauk, Holly and Wenge.From Wood WondersStewart has always been one of my very favorite designers. He is also the designer of ...
mq1982 (64 )
0 bids