Description
This beautiful maze is machined and assembled by hand, from top quality materials, and nestled in a stunning presentation case making it the perfect gift for the puzzle enthusiast in your life.

The puzzle you simply can't put down! This puzzle requires your concentration, dexterity, and skill to navigate the maze and solve the puzzle as you blindly navigate a maze by twisting, pulling, and pushing the inner shaft. With an average solve time of 4 – 6 hours this version is by no means easy, challenging your mapping and problem-solving skills to avoid the traps and unlock the core. With small paths and tiny ledges, the Blue maze is full of surprises and mystery. Solved it once? This can be done as many times as you'd like!

Average solving time 4 hrs – 6 hrs
Difficulty Level 50 / 100
The set includes (see photos): 
Revomaze Blue V3 Puzzle 
White gripper
Blue 

gripper

 with numbers
Blue ring with numbers
Horizontal white stand
1.5mm Hex Screwdriver
Stunning presentation case
Revo business card
Postage calculated at auction end based on the buyer's location.

Preferred payment method: Wise

Feel free to any questions.

Payments & Returns
Payment Methods

Other payment method
Post Message
Sign in
to ask the seller a question.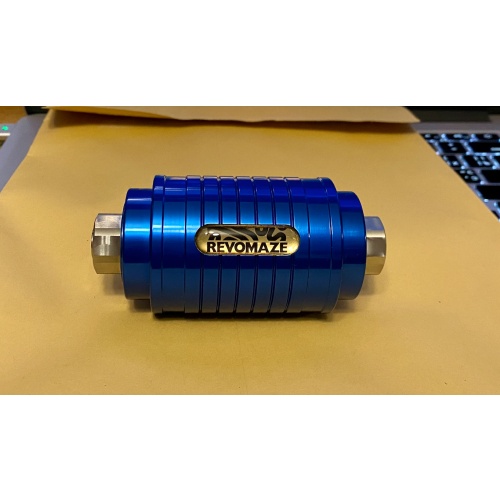 Perfect conditionAverage solving time 4 hrs – 6 hrsDifficulty Level 50 / 100Postage calculated at auction end based on the buyer's locationFeel free to any questions
piramida (14 )
1 bid