Description
NO COIN
Acrylic coin only
The fourth installment of my coin puzzles. Kusing 25 is a sequential discovery puzzle, there is a series of steps to be followed to free the 25 cents coin. Please solve the puzzle in a wide enough table for you not to lose any part/tool/s of the puzzle.
Price includes PayPal fee
Price DOES NOT include the shipping fee.
The shipping fee will be calculated after the parcel is shipped.
Shipping and Handling Fee
USA shipping fee
1-250grams - 954php
250-500grams- 1724php
500-1000grams - 2671php
When the parcel is over 1kg, I will delay the shipment and ask the buyer if what to do because over 1kg because the price gets really high.
Need 1-2 days before it gets shipped.
ONLY SHIPPING TO:
*CANADA
*INDIA
*CHINA (EXCEPT MACAU)
*SINGAPORE
*FRANCE
*NETHERLANDS
*SPAIN
*TAIWAN
*USA (EXCEPT GUAM AND HAWAII
*UAE
*HONGKONG
*ITALY
*INDONESIA
*KOREA
*GERMANY
*GREAT BRITAIN
*JAPAN
*PAKISTAN
*SWITZERLAND
*THAILAND
*AUSTRALIA
NOTE:
1. Successful buyers, please send me a PM of your confirmed address
Payments & Returns
Payment Methods

PayPal
Post Message
Sign in
to ask the seller a question.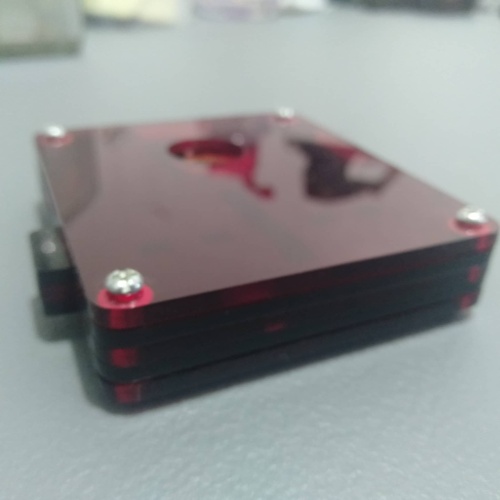 This will be the last copy of this limited color.The clear acrylic will spoil you the mechanismI only recommend this for those who already solve the puzzle and for collec...
rexrossanoperez (779 )
3 bids
Shipping fee will be calculated after the parcel is shipped. 3D printed extentions are used.USA shipping fee1-250grams - 954php250-500grams- 1724php500-1000grams - 2671p...
rexrossanoperez (779 )