SET OF FOUR Yoshiyuki Ninomiya Bookmarks (Stamped with Hanko)
107.00$
Closed
Seller Info
Mike16 (0)
Registered Since

12.01.2017 00:41:01

Feedback

n/a
Description
We have a an extra set of FOUR Yoshiyuki Ninomiya Bookmarks. Each one is stamped with Mr. Ninomiya's hanko on the reverse as shown in picture 2. Very hard to find, these yosegi crafts are a fantastic addition to any collection.
Payment is accepted through Bitcoin, Wire Transfer or  PayPal only.  The buyer will pay the exact cost of shipping once the buyers location is declared.  
Please inquire with any questions.
Payments & Returns
Payment Methods

PayPal, Other payment method
Post Message
Sign in
to ask the seller a question.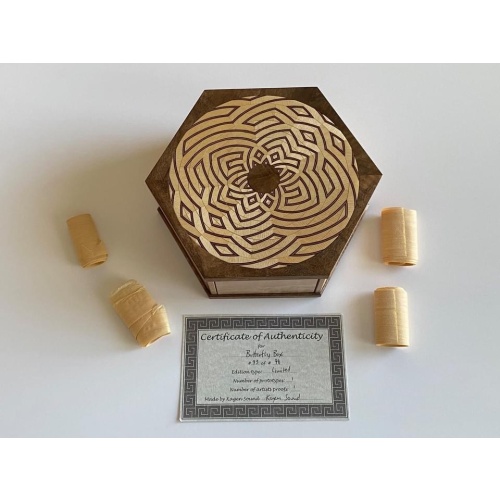 This is the Limited Edition Butterfly Puzzle Box by Kagen Sound (Schaefer).This puzzle is the third  box in the trilogy including the Lotus Puzzle and Caterpillar box...
Mike16 (0)
3 bids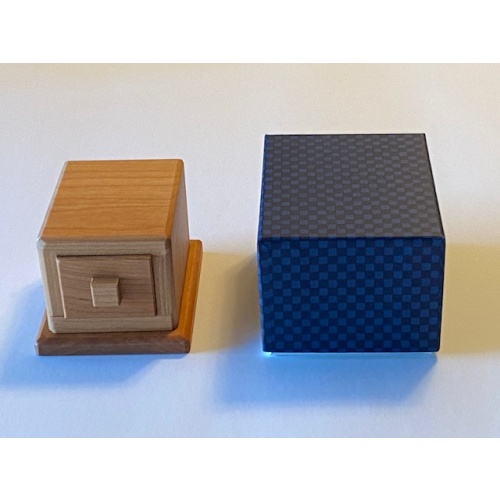 The Drawer with a Lid Puzzle Box was developed as a Christmas present for Karakuri Members in 2018 and is a limited edition piece.Crafted in November 2018, it measures 93...
Mike16 (0)
2 bids