Description
Stop Puzzle 
designed by Vladimir Krasnoukhov
 and crafted by Jean-Claude Constantin

I am the original buyer and the puzzle in in mint condition. It is an anti-slide puzzle: the goal is to place all the 5 pieces in such a way that shaking the frame on a flat surface do not cause the pieces to move. Not hard but funny solution. The puzzle is always store in a humidity-controlled environment. Please feel free to ask any additional information.
***********************************************************************************************

Shipment worldwide from France Combined shipping is available - Insurance is available
- around 15 EUR Europe
- around 30 EUR Rest of the world
Payment options
- PayPal (F&F preferred or fees to be paid by buyer)
- Bank transfer (only within Europe)

Please wait the final invoice before making any payment
Payments & Returns
Payment Methods

PayPal, Direct bank transfer
Post Message
Sign in
to ask the seller a question.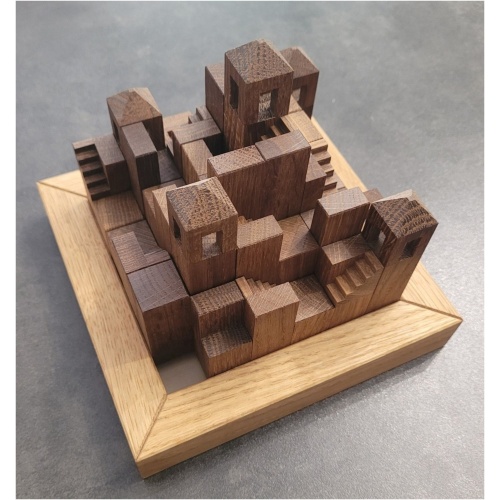 Castle Builder Set designed by Tamas Vanyo and crafted by PelikanI am the original buyer and the puzzle is in mint condition. The goal is to build a castle with a path f...
Alfonso (56 )
0 bids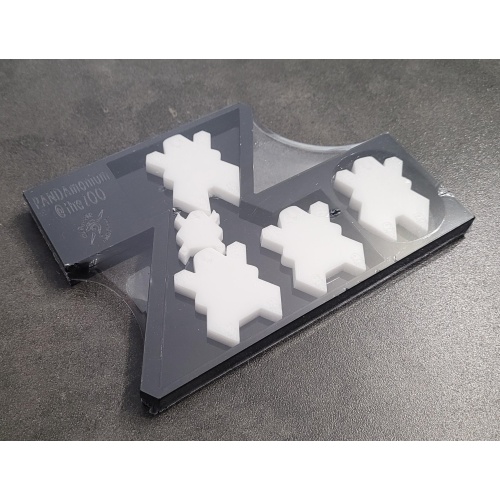 PANDAmonium at the Zoo designed and crafted by Brian Young (Mr Puzzle Australia)Unopened, it comes with original instruction sheet and solution. It measures 14,7 x 10 x...
Alfonso (56 )
0 bids
Tricky Dick designed by Rick Eason and crafted by MI Toys (from MrPuzzle website: At Mr Puzzle, we started making this one back in 2009 and it's never been out of produ...
Alfonso (56 )
0 bids