Description
The RF-60 Visible 3-Ary Drawer Puzzle box was created by Hiroshi Iwahara in August of 2018 and measures 79 x 87 x 75 mm with a storage space of 70 x 44 x 17 mm.
The crafter describes this amazing work in the following manner, " This work was designed for the Karakuri Puzzle Party in Hakone 2018.  It is possible to make items such as Binary or Ternary with a very clear design?"  I wondered about this so I decided to try and see if I could do it.  There are only 3 drawers.  It is a minimum number that we need to fully enjoy the system.  There are only 2 devices.  When you have solved the puzzle, you can finally open the bottom drawer.  The mechanism used for the RF-38 "Canon Chest" was used.  This is a drawer of the Ternary system.  It takes 18 moves to open (except for opening the lid).  When all 3 drawers are opened, you can open the bottom drawer."
Crafted in Walnut, Wendge, Padoauk, Maple and Acrylic Board.  Will arrive in gift box with solution. 
Customer is responsible for shipping and PayPal fees. Will ship from Chicago. 
Payments & Returns
Payment Methods

PayPal
Post Message
Sign in
to ask the seller a question.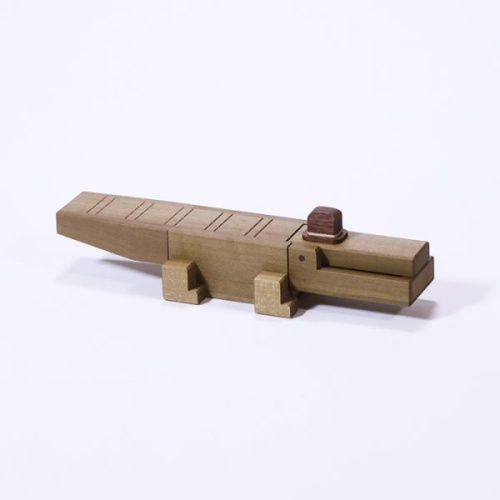 This Gentleman Crocodile is UNOPENED and UNPLAYED!The crafter describes their work in the following manner, "The crocodile is a gentleman. His favorite word is &quot...
ManduGoods (4 )
3 bids