Description
Anodized XYZ interlocking puzzle (round)
Condition is New
Material: Aluminum 6061-T6
Dimensions: 3"X3"X3"
Weight: 0.22lbs/3.5oz/100g
Shipped with USPS First Class Package
Shipping cost determined after sale
Buyer pays for puzzle, shipping expenses, and 4% paypal fee.
Payments & Returns
Payment Methods

PayPal
Post Message
Sign in
to ask the seller a question.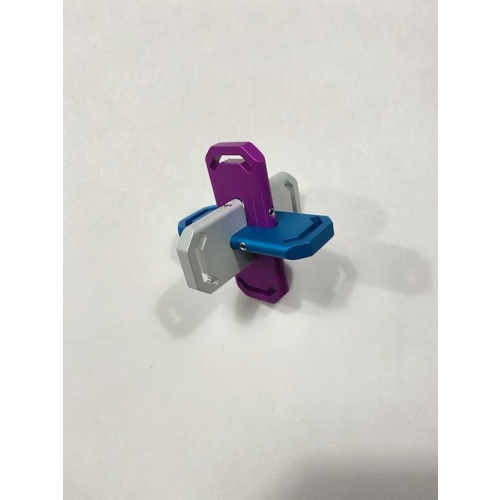 Anodized XYZ interlocking puzzle (beveled)Condition is NewMaterial: Aluminum 6061-T6Dimensions: 3"X3"X3"Weight: 0.22lbs/3.5oz/100gShipped with USPS First C...
Neal55 (2 )
0 bids