Cigar cutter trick lock (a.k.a. Bashful lock), by Charles Tayler (1915 US patent 1136735). A neat novelty lock. Try to pull apart the clasps, it won't budge, but...
monopoles (37 )
0 bids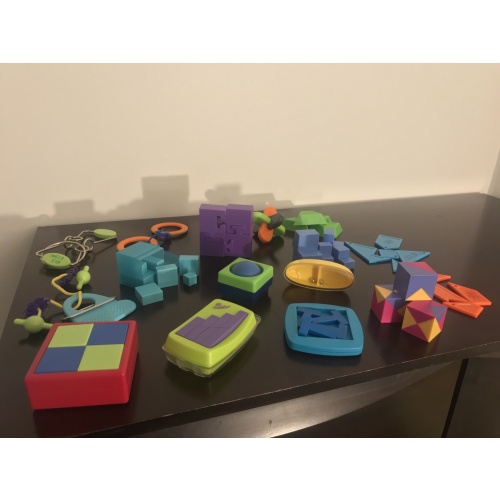 ThinkFun's "aha! brainteaser classics"  a bunch were discontinued. Paradoxically perfect for both yourself and your kids.http://allardspuzzlingtimes.blogs...
monopoles (37 )
0 bids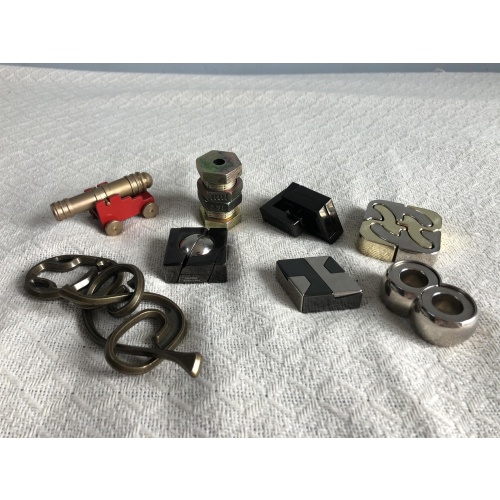 All puzzles pictured are included: Cast Enigma, Cast Infinity, Cast Nutcase, Cast Quartet, Cast Marble, Cast Square, Cast Diamond, and Brass Cannon.Condition: Excellent, ...
Iribrjc11223 (3 )
1 bid