Box of Junk V: Junk in the Trunk
$310.00
Closed
Seller Info
Therigaletto (25 )
Item Location

43551, Ohio, United States

Registered Since

03.01.2020 22:05:52

Feedback

100%
| Bidder | Amount | Date |
| --- | --- | --- |
| ben5885 (45 ) | $310.00 | 11.09.2021 09:53:18 |
| 131gm214wd (10 ) | $300.00 | 11.09.2021 09:52:32 |
| ben5885 (45 ) | $290.00 | 11.09.2021 09:52:32 |
| 131gm214wd (10 ) | $280.00 | 10.09.2021 19:33:36 |
| ben5885 (45 ) | $270.00 | 10.09.2021 08:39:39 |
| RaoulM (10 ) | $265.00 | 10.09.2021 08:39:39 |
| RaoulM (10 ) | $260.00 | 10.09.2021 08:39:25 |
| ben5885 (45 ) | $250.00 | 10.09.2021 08:39:25 |
| RaoulM (10 ) | $240.00 | 10.09.2021 08:39:05 |
| ben5885 (45 ) | $230.00 | 10.09.2021 08:39:05 |
| RaoulM (10 ) | $220.00 | 10.09.2021 08:37:57 |
| ben5885 (45 ) | $210.00 | 04.09.2021 21:46:30 |
| 131gm214wd (10 ) | $200.00 | 04.09.2021 19:56:53 |
| piramida (24 ) | $200.00 | 04.09.2021 19:56:53 |
| 131gm214wd (10 ) | $190.00 | 04.09.2021 19:56:43 |
| piramida (24 ) | $180.00 | 04.09.2021 19:56:43 |
| 131gm214wd (10 ) | $170.00 | 04.09.2021 19:56:34 |
| piramida (24 ) | $160.00 | 04.09.2021 19:56:34 |
| 131gm214wd (10 ) | $150.00 | 04.09.2021 14:42:41 |
| WDIGMI (16 ) | $140.00 | 04.09.2021 14:42:41 |
| WDIGMI (16 ) | $130.00 | 04.09.2021 05:17:39 |
| niklondon (36 ) | $120.00 | 04.09.2021 05:17:39 |
| niklondon (36 ) | $110.00 | 04.09.2021 04:50:51 |
| StacyS (20 ) | $100.00 | 04.09.2021 04:50:51 |
| StacyS (20 ) | $74.69 | 04.09.2021 01:28:01 |
| loderman (14 ) | $69.69 | 04.09.2021 01:28:01 |
| loderman (14 ) | $45.00 | 04.09.2021 00:33:32 |
| ben5885 (45 ) | $40.00 | 03.09.2021 22:31:50 |
| WDIGMI (16 ) | $35.00 | 03.09.2021 22:31:34 |
| ben5885 (45 ) | $35.00 | 03.09.2021 22:31:34 |
| WDIGMI (16 ) | $28.75 | 03.09.2021 22:31:12 |
| ben5885 (45 ) | $23.75 | 03.09.2021 22:31:12 |
| WDIGMI (16 ) | $18.69 | 03.09.2021 22:02:22 |
| loderman (14 ) | $13.69 | 03.09.2021 22:02:22 |
| loderman (14 ) | $1.00 | 03.09.2021 21:33:18 |
| User | Price | Quantity | Date |
| --- | --- | --- | --- |
| ben5885 (45 ) | $330.00 | 1 | 12.09.2021 09:54:02 |
Description
O....M.....G.....Becky....look at her BOX.
Box of Junk V will include some puzzles. They may be wonderful. Or pieces of crap. Or both. Bid at your own risk. The last winning bidder gave up puzzling forever after wallowing in their extreme disappointment. Â Â 

ALSO, I get the following questions CONSTANTLY so I'll address them here ONCE AND FOR ALL:
Q: Will winning this auction make me a Tik Tok Influencer? 
A: Unlikely, but possible?
Q: Are any Level 11 puzzles included in this lot? 
A: I can't include those anymore. The last Lvl 11 IMPOSSIBLE puzzle I included caused an entire universe to fold in on itself. I just don't want that hassle again. Too much paperwork. 
Q: What is delicious?
A: Candy. 
Q: Do you donate the millions of dollars you make on Boxes of Junk to worthy causes?
A: Nah. I spend it all on Beanie Babies in hopes the market corrects itself soon.
Shipping is calculated after the auction ends. If you like disentanglement puzzles then you'll pay 10x's the amount for shipping. Ask yourself what you are doing with your life and re-evaluate your choices. 
 
Payments & Returns
Payment Methods

PayPal
Post Message
Sign in
to ask the seller a question.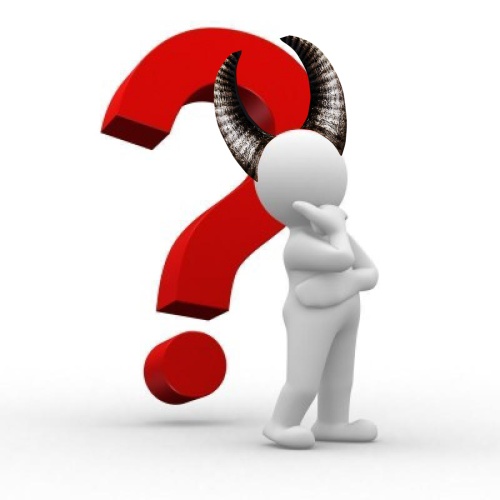 This is a special edition of Box of Junk. Enclosed in this auction are some puzzles. You might get some good puzzles or some bad puzzles, but you have to take them all. ...
Therigaletto (25 )
19 bids