Box of Junk VII - The Good Twin? (Hector)
$260.00
Seller Info
Therigaletto (25 )
Item Location

43551, Ohio, United States

Registered Since

03.01.2020 22:05:52

Feedback

100%
| Bidder | Amount | Date |
| --- | --- | --- |
| ben5885 (48 ) | $260.00 | 26.11.2021 01:48:15 |
| 131gm214wd (11 ) | $250.00 | 26.11.2021 01:48:15 |
| 131gm214wd (11 ) | $235.00 | 26.11.2021 01:47:05 |
| ben5885 (48 ) | $225.00 | 26.11.2021 01:47:04 |
| 131gm214wd (11 ) | $212.00 | 24.11.2021 03:50:16 |
| piramida (25 ) | $202.00 | 23.11.2021 20:49:21 |
| WDIGMI (19 ) | $200.00 | 23.11.2021 20:49:21 |
| WDIGMI (19 ) | $160.00 | 23.11.2021 17:04:16 |
| piramida (25 ) | $150.00 | 23.11.2021 17:04:16 |
| piramida (25 ) | $55.00 | 23.11.2021 16:24:47 |
| Trifcho (27 ) | $50.00 | 23.11.2021 16:24:47 |
| Trifcho (27 ) | $30.00 | 23.11.2021 16:19:34 |
| iambriang (0) | $25.00 | 23.11.2021 16:19:34 |
| iambriang (0) | $1.00 | 23.11.2021 16:14:05 |
The listing has not been sold.
Description
Oh, hello! 
What brings you here? My brother Horrace said I have a bunch of good puzzles in my...auction?
...tsk tsk. He's such a fibber. He can be a very selfish sibling. Trying to keep all the rare or prototype puzzles for himself.
None of the puzzles in my auction are good. Don't bid on this auction. I give all my good puzzles away to charity...for...kids who...need...things. 
I don't want to have to charge you shipping and calculate it after if you buy this auction, but I will...if you insist on buying. I just feel awfully terrible to take someone's money. Instead, please use it for something to better this world like giving a pair of those colorblind glasses to a dog or curing dry mouth. 

But if you insist on your need for awesome puzzles, go big on my twin's auction...
tah tah for now!
Payments & Returns
Payment Methods

PayPal
Post Message
Sign in
to ask the seller a question.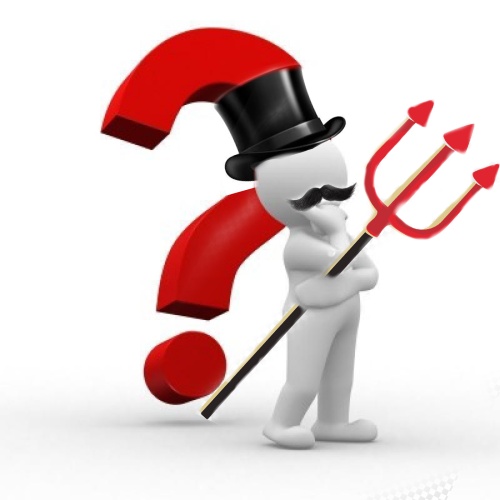 You might have come here because my evil twin brother Hector said I have a bunch of great puzzles in this auction. Don't believe him. He lies. He just wants to keep all h...
Therigaletto (25 )
17 bids