IPP Copy of CSGO
$150.00
Closed
Quantity

1
1 watching 60 views
Seller Info
LokIKross (171 )
Item Location

United States

Registered Since

16.08.2020 11:13:56

Feedback

99%
The listing has not been sold.
Description
Made with Kingwood, Ebony, Pau Amarello, and Yellowheart dowels. 
The culmination of the GBB that Maurice created for me in many forms. 
Fitment is perfect and there are no tear outs or build issues. 
At the start of this project Maurice had never made a GBB, by the end he perfected it. 
Car was vandalized and i need to replace my windshield and tires. 
Please wait for auction to conclude before paying so that shipping can be added
International buyers I take Wise and Paypal Friends and Family.
Domestic I take Zelle and Wise.
Paypal will not allow me to have domestic Friends and Family so if that option is necessary there will be an 8% sales tax in accordance with local laws as I will be treated as a for profit merchant.

Payments & Returns
Payment Methods

Wise, Other payment method (see description)
Post Message
Sign in
to ask the seller a question.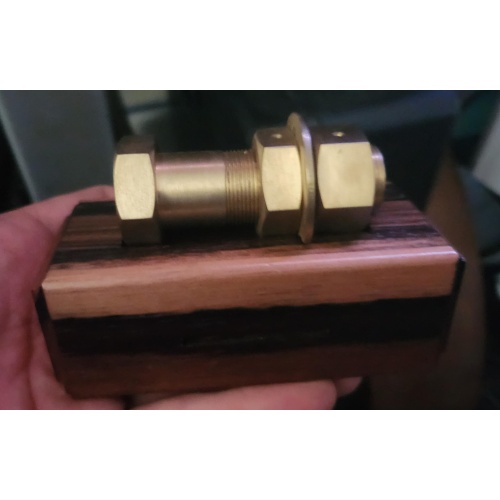 Amazing SD and Brian's final SD.I was fortunate enough, early on, to get to select my box from an assortment. Grey area at top of vertical top pic is just dust.I chose th...
LokIKross (171 )
7 bids